Chiropractic Care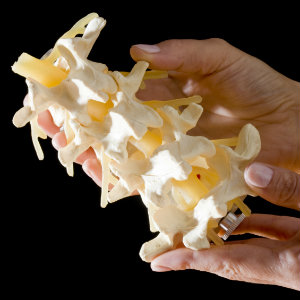 Chiropractic is the gentle care of the spine and human frame to optimize the function of the nervous system. Our job is to re-establish the brain-body connection that can become interrupted through spinal misalignment. This re-connection will not only eliminate pain, but will allow the body to self-heal and self-regulate.
Benefits of Chiropractic Care
Most people are aware of the pain-reducing qualities of chiropractic care, but here are some of the other outstanding benefits:
Better sleep
Calmer digestion
Increased vitality with a greater sense of well-being
Optimized focus and concentration
Our Techniques
We're able to accomplish the correction of spinal misalignment through some of the following well-researched techniques.
Diversified
A modified manual technique favored by the majority of our patients.
Active Release
A soft tissue system-based massage technique that focuses on problems in the muscles, tendons, ligaments, fascia and nerves.
Arthrostim
An instrument-based technique that's very useful for patients who have a lot of spinal restriction.
Activator Methods ™
A gentle, low-force instrument-based technique ideal for children and those who are sensitive.
We work hard to obtain your trust, and nothing makes us happier than to fulfill your health needs. Contact us today; we feature on-site digital X-rays!

Chiropractic Care | (403) 286-2245