Meet the Team at Dalhousie Family Chiropractic & Massage
Our warm and friendly team members want to help patients have an exceptional experience at every visit.
We want you to get to know them better!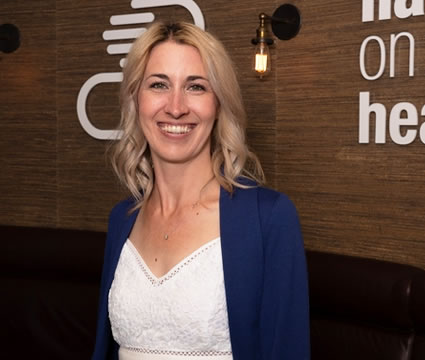 Alicia, Office Manager
In her role at the practice, Alicia oversees the daily operations of Dalhousie Family Chiropractic & Massage. She possesses a diploma in Medical Office Administration.
I love coming to work every day to interact with our patients. Getting to know them and watching them realize and achieve their full potential and being able to continue doing the things in life that they love to do is very rewarding to me."
In Her Spare Time
Outside of work you'll find Alicia walking the dog, hanging out with her kids, painting and hiking.
Alicia's Story
Alicia's younger son Gavin experienced colic as a newborn, crying inconsolably for hours. The experience was trying for Alicia mentally, physically and emotionally. When Gavin was a couple months old, he and his mom were at the grocery store and he was crying, which prompted a sweet lady to come up to Alicia and comfort her and Gavin.
The woman recommended Alicia take Gavin to see a chiropractor. She did when he was just 8 weeks old. After seeing the doctor three times a week for eight weeks, Alicia didn't notice any changes, so she stopped the care. When Gavin was 6, he started to complain about back pain, which Alicia thought was growing pains and being an active child. The pain worsened over time, and Gavin couldn't sit still or pay attention in class.
It wasn't until five months into Alicia's career at the practice, after watching multiple kids come in for their adjustments, that it clicked for her that Gavin should get his spine checked! He did, and Dr. Jerry found Gavin had a mild scoliosis. Within a few months of Gavin starting chiropractic care, both he and Alicia noticed positive changes.
He could finally sit still at school, and Alicia didn't have to massage his back at night to help him get to sleep. "We were both so relieved to finally have an answer after all these years, and now Gavin just comes in for maintenance care to stay on top of it," said Alicia.
Book an Appointment
Contact us today to schedule an appointment!
CONTACT US

Meet the Team at Dalhousie Family Chiropractic & Massage | (403) 286-2245