Meet the Team
Our warm and friendly team members want to help patients have an exceptional experience at every visit. We want you to get to know them better!


Alicia, Office Manager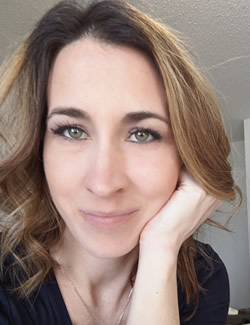 In her role at the practice, Alicia oversees the daily operations of Dalhousie Family Chiropractic. She possesses a diploma in Medical Office Administration.
"I love coming to work every day to interact with our patients. Getting to know them and watching them realize and achieve their full potential and being able to continue doing the things in life that they love to do is very rewarding to me."
In Her Spare Time
Outside of work you'll find Alicia walking the dog, hanging out with her kids, painting and hiking.
Alicia's Story

Simone, Chiropractic Assistant/Social Media Manager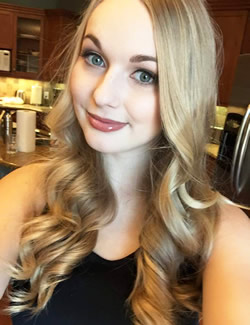 For Simone, the most fulfilling aspect of her job is our patients. "Being able to chat with, and learn from, so many people from different aspects in life is extremely enriching! Being exposed to so many different patients helps me grow and evolve as an individual." Simone feels extremely privileged that she's able to learn so much about the world from her desk.
Education & Job Responsibilities
Before starting her job with the practice, Simone didn't have any previous chiropractic knowledge-just what she gained as a patient. However, she's learned on the job from our incredible team and acquired knowledge about chiropractic through her firsthand experience.
Simone graduated from SAIT Polytechnic in 2015 and went to school for Radio, Television, and Broadcast News (RTBN) majoring in Writing/Producing. Through this education, she gained the skill set and knowledge of computer programs such as Adobe Suite (Photoshop, After Effects, Illustrator, etc.) and publishing sites (Hootsuite, WordPress, etc.). She also possesses photography and journalism skills.
Outside the Practice
When she's not working, Simone enjoys plant-based cooking and baking. She tries to find new and creative ways to incorporate plant-based living into everyday life. Simone also loves to learn about and adapt, more zero-waste and sustainable products and lifestyle habits to reduce her personal use and to help make the world a better place.
Simone also likes gardening (produce and flowers), reading up on current events and inner workbooks, dancing and cuddling her kitty Alastor to relieve stress. She also reviews social media for upcoming and current trends.
Book an Appointment
Contact us today to schedule an appointment!

Meet the Team at Dalhousie Family Chiropractic | (403) 286-2245