Meet the Team at Dalhousie Family Chiropractic & Massage
Our warm and friendly team members want to help patients have an exceptional experience at every visit. We want you to get to know them better!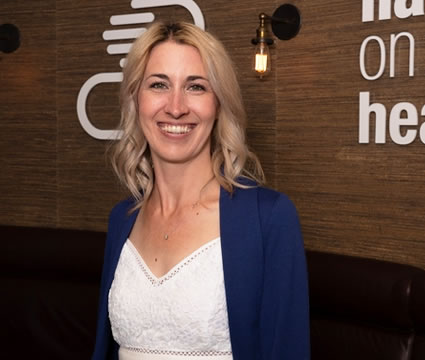 Alicia, Office Manager
In her role at the practice, Alicia oversees the daily operations of Dalhousie Family Chiropractic & Massage. She possesses a diploma in Medical Office Administration.
I love coming to work every day to interact with our patients. Getting to know them and watching them realize and achieve their full potential and being able to continue doing the things in life that they love to do is very rewarding to me."
Read more about Alicia »
In Her Spare Time
Outside of work you'll find Alicia walking the dog, hanging out with her kids, painting and hiking.
Alicia's Story
Alicia's younger son Gavin experienced colic as a newborn, crying inconsolably for hours. The experience was trying for Alicia mentally, physically and emotionally. When Gavin was a couple months old, he and his mom were at the grocery store and he was crying, which prompted a sweet lady to come up to Alicia and comfort her and Gavin.
The woman recommended Alicia take Gavin to see a chiropractor. She did when he was just 8 weeks old. After seeing the doctor three times a week for eight weeks, Alicia didn't notice any changes, so she stopped the care. When Gavin was 6, he started to complain about back pain, which Alicia thought was growing pains and being an active child. The pain worsened over time, and Gavin couldn't sit still or pay attention in class.
It wasn't until five months into Alicia's career at the practice, after watching multiple kids come in for their adjustments, that it clicked for her that Gavin should get his spine checked! He did, and Dr. Jerry found Gavin had a mild scoliosis. Within a few months of Gavin starting chiropractic care, both he and Alicia noticed positive changes.
He could finally sit still at school, and Alicia didn't have to massage his back at night to help him get to sleep. "We were both so relieved to finally have an answer after all these years, and now Gavin just comes in for maintenance care to stay on top of it," said Alicia.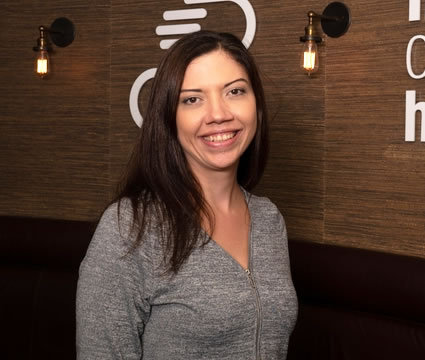 Chelsea Wainwright, RMT
Registered Massage Therapist Chelsea Wainwright was inspired by her own family's struggles with pain. Her mother had endured extreme back and neck pain to the point of tears, and Chelsea was determined to figure out a way to help alleviate her discomfort. Chelsea also suffered from similar pain. "When I experienced the benefits of therapeutic massage, I realized it was the way I could help people, including my mother, get out of pain and live the lives they wanted."
Chelsea attended CDI College and graduated in October, 2019. She has well over 2,200 hours of clinical massage experience. She also holds current First Aid certification.
Chelsea's Office Hours
Tuesdays and Thursdays: 8 am – 6 pm
Fridays: 8 am – 4 pm
Read more about Chelsea »
Personable and Caring
In addition to being an excellent massage therapist, Chelsea fits right in at Dalhousie Family Chiropractic & Massage because she's kind, personable and easy to talk to. She takes the time to put patients at ease and help them get the most out of their massage experience.
Chelsea specializes in therapeutic and deep tissue massage, including myofascial release.
Away From Work
When she's not helping patients feel great, Chelsea enjoys playing pickleball and being a hockey mom to her teenage son. She also enjoys music, hiking and skiing.

Nick Jealouse, RMT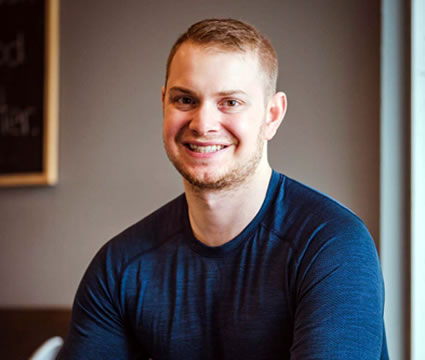 Nick Jealouse is a registered massage therapist with the MTAA (Massage Therapist Association of Alberta). He brings eight years of experience and was a graduate at Okanagan college of Massage Therapy in British Columbia in 2014. He is eager to expand his practice, and work hard to provide the best experience to his clients.
Nicks has expertise in the following:
Swedish massage
Relaxation massage
Therapeutic massage
Myofascial and trigger point release techniques
Nick's Office Hours
Monday through Thursday: 10:30 am – 6 pm
Friday and Saturdays: 9 am – 2 pm
Nick actively listens and customizes each massage to create the perfect treatment plan for clients. Through such an approach, Nick believes that
massage therapy
can positively impact all clients by relieving pain, decreasing stress, promoting relaxation and helping clients become more attuned with their body, all of which promotes the body's natural ability to heal.
Outside the Office
Some of Nick's hobbies include spending time with his wife, Hockey (ice/ball), exercise, travelling, camping, and a good conversation.

Meet the Team at Dalhousie Family Chiropractic & Massage | (403) 286-2245