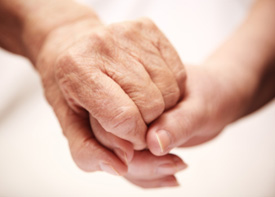 Community Events
We love our community and like to share in its many activities, including the lighter, "fun" side of Calgary NW. We often do community fundraising for local charities, such as Brown Bagging for Calgary's Kids, The Pregnancy Center, and the Calgary Food Bank.

Screening Booths
We provide professional screening booths at many venues, including the popular "Woman's Show" at the downtown BMO Center. This includes participation at the Home and Interior Design Show in the fall, as well as the Home and Garden Show in the spring.
Canadian Down Syndrome Society (CDSS)
This is a non-profit organization that provides Down syndrome advocacy in Canada. As Dr. Jerry has a son with Down syndrome, this is a cause that is very close to his heart.

Dalhousie Family Chiropractic & Massage Events | (403) 286-2245