Dalhousie Family Chiropractic & Massage Reviews
What Our Calgary NW Patients Say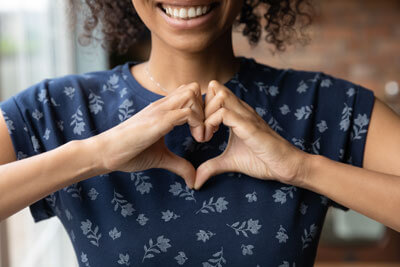 Reviewing what others say about a practice can help you make the right health care choice for you and your family. Below are several testimonials from our patients that we are sharing with their permission.
Share your stories too! Click here to send us your feedback so that we can help to spread the word about the benefits of natural Dalhousie Family Chiropractic & Massage care.
For more information, or to schedule an appointment contact us today.


Fantastic Experience
What a FANTASTIC experience! Whenever I'm going somewhere new I get nervous, but I felt very comfortable from the very start, and would certainly refer Dr. Jerry Smuszko to anyone seeking professional help with their ailments.
- Catherine H.
Compassionate and Empathetic
I have been to chiropractors before and most provide good service but seem to forget that I am a person not a paycheck. Dr Jerry is quite the opposite! First off, the receptionist was fantastic, both in the pre-appointment email communication and very pleasant as she managed a busy office when I came for my first appointment.
Dr Jerry was very thoughtful as he completed my assessment by asking great questions to understand my health history and needs. He showed a lot of compassion when he found an open spot for me in his schedule for a quick adjustment since I hadn't been to a chiropractor for some time. Dr. Jerry was also very empathetic as I described the painful migraines that I frequently get and very encouraging when he said, 'I can help you'!
Thank you for the great first-day experience!
- Atara H.
Great Service
I appreciated the extra time to answer all of my questions and that Dr Jerry was kind enough to read over my many health records, and of course a personal call to see how I felt after my first adjustment. Great service! Thank you
- Tracey B.
Above and Beyond My Expectations
This was my very first-time receiving treatment from a chiropractor, and I must say that the treatment and care I received were above and beyond my expectations. Dr. Jerry is very professional and friendly. Always asking how my days was and providing the care needed to relieve discomfort I might feel regarding my spine or muscles surrounding it.
Also, Alicia is friendly, knowledgeable and patient when trying to sort out my next appointment. Thank for providing such an excellent service to the community.
- Douglas S.
A Healthier Me
Looking forward for a healthier me. Dr. Jerry is very detailed in explaining everything that you need to know. Can't wait to start my session for my headache problem.
- Evelyn E.
Comfortable and Relaxing
I was very impressed from my first visit onwards. Everyone was welcoming, knowledgeable and supportive. The office is comfortable and relaxing. My first treatment was very effective and relieving. Looking forward to the benefit of further treatments.
- Erika A.
Friendly, Family Atmosphere
The adjustments are the least of it. It's the personable environment that I love. From the moment I walk in the door I am overwhelmed by the friendly, family atmosphere. Children, dogs, all are welcome.
The receptionists are always "on" with bright smiles every day. The doctor is charming. His healing touch and attention to my physical well being is commendable. He is definitely a practitioner of overall health. My silly questions are always answered professionally and delivered with his own personal touch.
- Rosemari J.

Dalhousie Family Chiropractic & Massage Reviews | (403) 286-2245