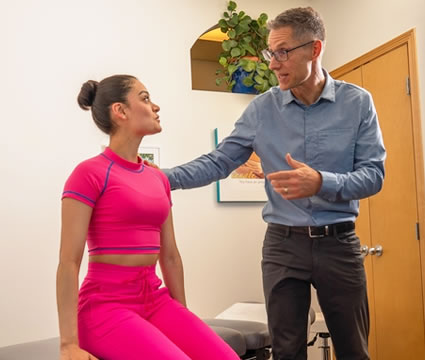 Dalhousie Family Chiropractic & Massage Can Help
We've had over two decades of experience in helping patients eliminate their pain and start to feel good again. When the nervous system is functioning optimally, people just naturally become more active. They experience increasing levels of vitality, and a greater sense of well-being is often reported.
The benefits of chiropractic care are numerous and varied. Here are some problems or conditions that we can help with, such as:
Headaches and Migraines
Dr. Jerry's career path led straight to the chiropractic profession because of his own success story with dealing with painful migraines. Dr. Jerry's own wife suffers from migraines and has been able to adjust her and immediately relieve her migraine pain. We hold a special place in our hearts for headache sufferers, and feel humbled by the transformations we see once chiropractic care is given a chance.
In our area of the world, "Chinook headaches" are of particular concern. As many know, when temperatures rise and fall in mid-winter with air pressure changes, we're subjected to warm, westerly winds coming off the mountains. Chinooks often result in migraine pain accompanied by significant pressure changes.
Pregnancy
Over the years we've found that regular chiropractic care, through gentle spinal adjustments, leads to a more comfortable mom-to-be.
Pediatric Chiropractic
We adjust children from a few years old to those in their late teens. Our care is safe, gentle and extremely beneficial in ensuring positive developmental change in children as they grow into adulthood.
Get Started Today
We can help everything from sciatica and disc problems to numbness and tingling. Why not give gentle chiropractic care a try? Contact us today for a convenient appointment!
CONTACT US

Dalhousie Family Chiropractic & Massage Can Help | (403) 286-2245