Dalhousie Family Chiropractic & Massage FAQs
Common Questions Answered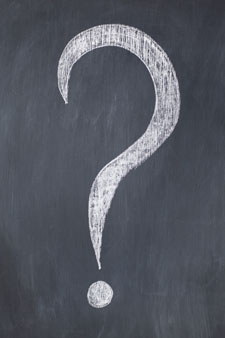 Like other chiropractors, we hear many questions from new and current chiropractic patients. Here are some of the most common questions and answers…
When should I see a Chiropractor?
Eight out of ten Canadians will experience back pain at some point in their life, and at least one third of people in Alberta will have back pain at any given time. Don't let pain keep you away from work, school or even your day-to-day activities, contact our chiropractic office today! Here are some of the most common reasons why more than 4 million Canadians visit a
chiropractor
each year:
Chiropractic
is one of the safest, non-invasive therapies available for the treatment of back pain, neck pain and headaches. Chiropractic has an excellent safety record, however, no health treatment is completely free of potential adverse effects. Even common over-the-counter medicines carry a risk.
Why Would You See a Chiropractor?
Some of the common conditions people see a chiropractor for include:
Conditions of the spine and extremities (bones, joints, ligaments, tendons, muscles and nervous system)
Back pain (thoracic, lumbar and sacral)
Neck pain (cervical spine and related structures)
Headaches and migraines
Chronic and acute pain syndromes, including myofascial pain syndromes
Whiplash and auto accident injuries
Strains and sprains
Repetitive strain injuries/joint conditions, including shoulders, hips and knees
Arthritis
Work or sports injuries
Anterior chest wall
Gait assessment and analysis
General health and well being
Nutrition, therapeutic exercise, lifestyle and ergonomic counselling and recommendations
Most chiropractors would agree that X-rays can play an important role in your diagnosis and are taken only when a need has been determined by the chiropractor after taking your case history and conducting a physical examination.

Dalhousie Family Chiropractic & Massage FAQs | (403) 286-2245