Massage Therapy in Calgary NW
Massage therapy is a hands-on method of manipulating muscles and joints to relieve tension and pain, and to help facilitate healing. It can be a powerful adjunct to chiropractic adjustments, by helping release tightness in the muscles surrounding joints that are misaligned or not moving correctly.
Meet Our Skilled Team Of Massage Therapists
Chelsea specializes in therapeutic and deep tissue massage, including myofascial release.
Nick has expertise in Swedish massage, relaxation massage, therapeutic massage, myofascial and trigger point release techniques.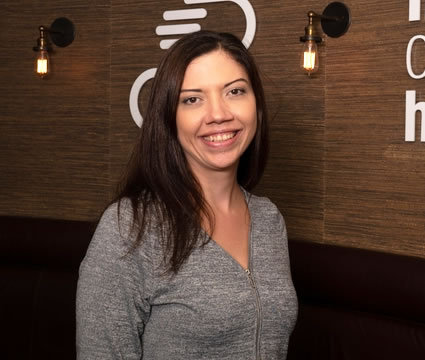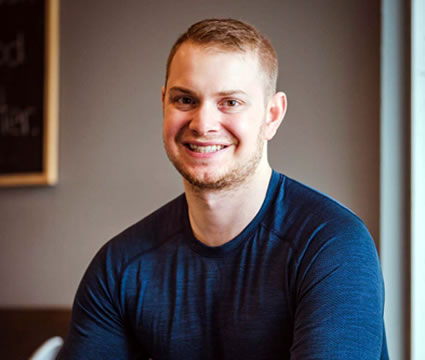 *Chelsea's Office Hours are Tuesdays and Thursdays: 8 am – 6 pm + Fridays: 8 am – 4 pm.
*Nick's Office Hours are Monday through Thursday: 10:30 am – 6 pm + Friday and Saturdays: 9 am – 2 pm.
How Does Massage Therapy Help?
When we massage the muscles and soft tissues of the body, it improves circulation and blood flow, which helps deliver healing nutrients to the areas worked with. By releasing tension in the muscles and improving circulation, massage therapy may help improve sleep, reduce stress and anxiety, alleviate pain and increase energy and alertness. Plus, it feels great!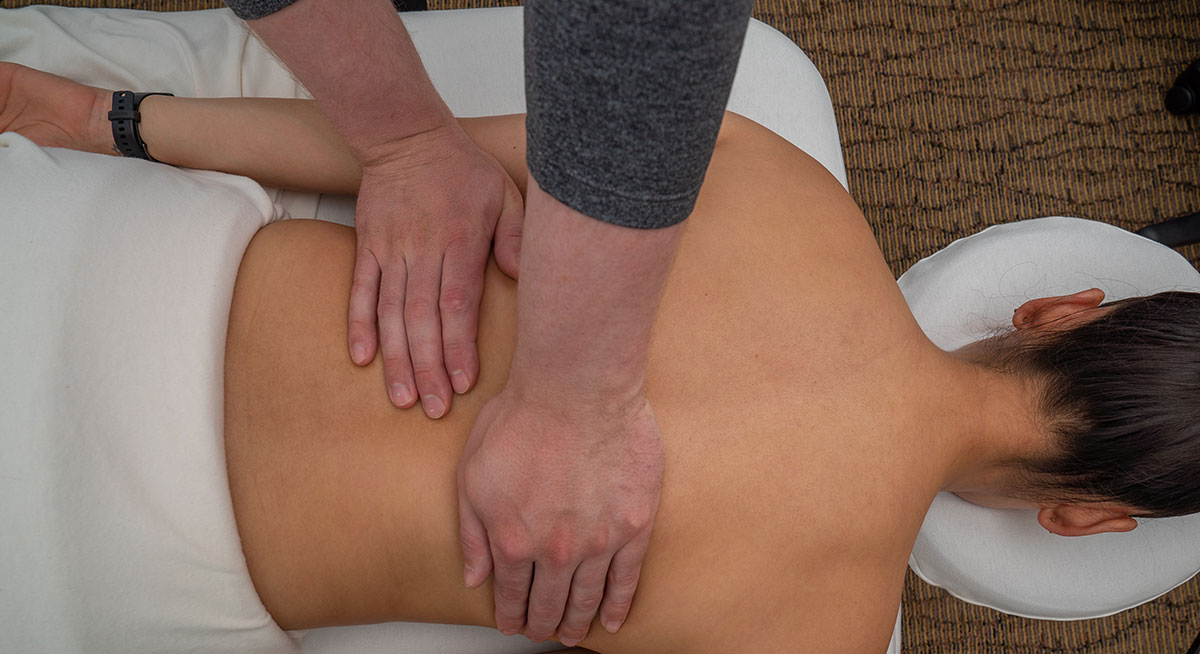 Our Tailored Approach
We take the time to listen and understand where you're coming from and what your goals are, and tailor your massage to meet your individual needs. We're interested in you as a person and what's going on with your life, and we want to help get you out of pain so you can enjoy doing your favorite things, unrestricted by pain.
We offer the following massage techniques:
If you're not sure which type of massage would be best for you, your massage therapist can make recommendations based on your goals.
Frequently Asked Questions
Do you recommend chiropractic and massage?
Chiropractic and massage work extremely well together. When the muscles, joints and nervous system are all functioning as they should, your body can experience optimal health.
What should I wear to the massage appointment?
There is no need to wear anything special for a massage appointment. Therapeutic massage is typically done with the client undressed, while modestly covered with a sheet or drape. Some people elect to leave their underwear on, and this is up to you. Your massage therapist will respect your comfort level and privacy at all times during your massage.
What will the massage feel like?
Relaxation massage feels different than deep tissue massage or myofascial release, so it all depends on the type of massage you choose. As the name implies, the goal of relaxation massage is to help your body unwind and relax. The pressure may vary from light to medium pressure to soothe and ease muscle tension.
Myofascial release or deep tissue massage involves deeper pressure and techniques to release deeper bands of tension and knots in the muscles. This type of massage can be slightly uncomfortable at times as your therapist releases stubborn knots, but the pressure should always be within your comfort zone—just let your therapist know if you'd like lighter or deeper pressure.
Massage Therapy Fees
Our fees for massage therapy are
30 Minutes: $60 + GST
45 minutes: $80 + GST
60 minutes: $100 + GST
90 Minutes: $150 + GST
We are not able to do direct billing at this time.
Get Started Today
Take that first step toward feeling fantastic. Schedule your session today!
CONTACT US »

Massage Therapy Calgary NW | (403) 286-2245